Bulkhead-Cabin Partition
Hyundai Iload Van (02/2008 on) – Motexion – Bulkhead-Cabin Partition #MHYIBK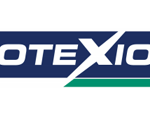 Description
Hyundai Iload Van (02/2008 on)
Motexion – Bulkhead-Cabin Partition #MHYIBK
Motexion van bulkheads (vapour barriers), separate the driver from the cargo, are moulded as one piece from 2-3 mm ABS in original factory colours. They meet the German DIN standard vans are designed to. The bulkheads are supplied to various manufacturers direct to the vehicle production line.
Our bulkheads offer many benefits over other barriers including:
1. Driver operating space
Our van bulkheads are designed with driver comfort in mind. They offer 10 per cent more operating, or "office", space for the driver than original factory wall or cargo barriers.
2. Improved air conditioning
The precise fit of our bulkhead ensures there is negligible air flow between the driver's compartment and the cargo area. Together with the fabric lining on the driver's side, the bulkhead allows the driver's compartment to be heated or cooled quickly. This means air-conditioners only need to run at half the power, thus reducing fuel consumption.
3. Noise reduction
The "office" created by the bulkhead provides a good OHS environment because the snug fit and lining on the driver's side reduce noise from the cargo area, road and tyres. test results show a 50% reduction in noise in the cabin area when fitting a Bulkhead
4. Dust and fumes reduction
The bulkhead/vapour barrier reduces fumes of harmful chemicals and dust to nil and improving the overall comfort and safety of all occupants.
5. Safety features
Our bulkheads have the German DIN 75410-3 rating guaranteed to withstand 350kg of pressure from a surface area of 5cm², and 500kg from a pressure area of 1m². Please note this is not an Australian standard.
Thanks to negligible airflow from the cargo area, hazardous fuel and exhaust fumes are prevented from entering the driver's compartment. In addition, any gaps can be sealed off with clear silicon to further minimise vapour or gas transfers.
The bulkhead's wide window is made from safety glass and gives the driver an excellent view into the cargo area and through the slide door window.
Brand
Motexion